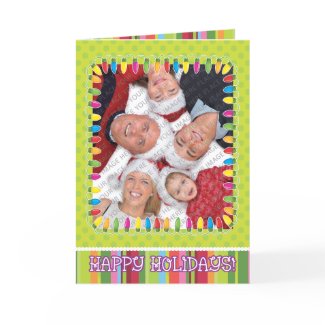 Kids love toys, and Christmas is a time when most children get new ones. But toys aren't the only good gifts for children. The best gift you can give a child is your time. Here are some great kid-friendly ways to create a fun gift and share time together.
Activity Gift Basket – Put together a collection of items that represent activities you and your child can do together and place them in a gift basket. When your child opens it, let him or her know that each gift represents something you're going to do together. For instance, a new baseball could represent a baseball outing with dad, a package of graham crackers could represent a mother-daughter camping trip, or a seashell could represent a trip to the beach. Make sure you follow-up and actually do these activities with your child. You could also include gift certificates to fun places like the movies, mini golf or local attractions.
Family Activity Coupons – Make a coupon book that contains fun family activities. Each coupon would be one activity. One might be a night of camping out in the living room in sleeping bags and eating popcorn and watching movies. Another coupon could be for baking chocolate chip cookies together. Another one might be for a family trip to the zoo. Think of activities that the kids would like, such as hiking on a local wildlife trail, visiting a park, or having a family game night at home. You can create and print the coupons on your computer.
Craft Project – Consider making a craft together. You can purchase all of the materials and wrap it for Christmas. Tell your child this is something the two of you can do together. Think of something that you are good at (model airplanes, woodwork, pottery, etc.) and make it a gift of time spent together creating something fun together. If you're not the crafty type, try a cooking project instead. Buy or make one of those cookies-in-a jar and spend time making the cookies together.
Your child will love any of these gifts because you're giving something more valuable than toys – you're spending time together, and that's a gift to cherish.