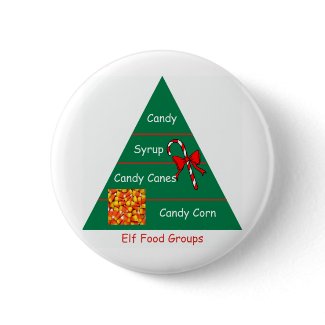 What are the four elf food groups?
Fans of the movie "Elf," the 2003 holiday comedy starring Will Ferrell as Buddy the Elf, may remember the dinner scene in which Buddy lists the elf food groups after swigging down an entire 2-liter plastic bottle of Coke at the dinner table. "We elves try to stick to the four main food groups – candy, candy canes, candy corns and syrup," he says. He then produces a vial of maple syrup to pour on his meal – a spaghetti dinner.
If you haven't seen this movie about a man adopted by Christmas elves who returns to the human world to find his biological father, you're in for a treat. Will Ferrell is delightful, and the supporting cast is great. James Caan stars as Buddy's real dad, Ed Asner is Santa Claus (the real one!), Mary Steenburgen is Buddy's stepmom and Bob Newhart is Papa Elf. This fun holiday movie is clever enough to keep the attention of everyone in your family, from young to old. Need a sneak peak? Or perhaps a refresher if you're already a fan?
Here's the wonderful "elf food groups" scene from the movie.